About Us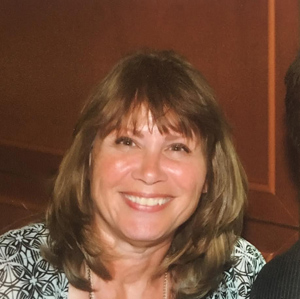 My journey began in Burbank, California. I spent my allowance on tubes of seed beads from the hobby shop. I strung 'love beads' and set up a jewelry stand on the sidewalk. I also learned to sew—I liked the idea of wearing something that no one else had.
Later on I moved to Flagstaff, Arizona. I was intrigued by the Native American beadwork that I saw in the store windows, and I taught myself the basic techniques from a library book. The beading became like meditation to me, and I've been hooked now, for over 20 years!
I have sold my jewelry in small shows and stores, and my western style bead and leather jewelry was featured in a fashion show at Northern Arizona University in the late 1980's.
In the early 1990's I found myself back in Laramie, Wyoming where I had attended college years before. I met my wonderful husband, Perry, who is a Wyoming native, cabinet maker, and artist.
When I first saw a dichroic glass stone at a bead show I became excited about the possibilities of combining the glass with beads. I bought a kiln, a book, and after lots of experimentation and mistakes, Godyssey Glass was born.
I consider myself a multi-media artist so the combinations of fused glass, glass beads, stained glass, leather, dichroic glass and wire make my pieces unique.
I live in Laramie, Wyoming with my husband, Perry. Our four children are grown. My son Zachary has his own business in Laramie, Zach of All Trades, My daughter Shealyn, is a surgical nurse, also in Laramie, my daughter Chelsea is a river guide and artist in Flagstaff, Arizona, and my youngest daughter, Meggan, teaches third grade in Idaho Falls, Idaho.
When I am not in my studio, I enjoy going to the nearby mountains with my husband and our dogs. I love living in Wyoming
Godyssey Glass studio is located 1/2 mile south of town off Ft. Sanders Dr. directly behind the fairgrounds stadium. I share the building with my husband Perry who runs our custom cabinetry shop,
Irving's Hardwood Furnishings, Inc.
Our address is: 152 Erie Street
Laramie, WY 82070
(307) 742-4383